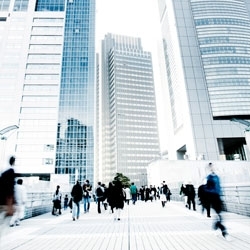 Human Capital Analytics Conference
13 - 14 November, 2012
Westin New York at Times Square
New York, NY
13 - 14 November, 2012 — Human Capital Analytics Conference
(Details are being shown below)

12 November, 2012 — Pre-Conference Seminar: Human Capital Analytics Pre-Conference Seminar
(Click to display details below)

13 - 14 November, 2012
HRCI CREDITS APPLIED FOR
Note to all our registrants:
We look forward to welcoming you to the Human Capital Analytics Conference on November 13-14 and the pre-conference seminar on November 12 in New York. The Westin Hotel has not been affected by the hurricane. The airports are opening and will return to normal service over the next few days. We expect a record turnout and a valuable conference experience for everyone.
See you then.
Sincerlely,
Meg Gottemoeller
Executive Director, Member Engagement – Human Capital
Meg.Gottemoeller@conference-board.org
+1 212 339 0318
#tcbhca
The practice of measuring human resources services has evolved from metrics and benchmarking in the 1980s and 90s to analytics in the 21st Century.
Now it is clear that analytics is the future of human resources management. A volatile market and an executive group under pressure to perform and compete demand actionable intelligence. Every day there is new evidence of predictive analytic programs from companies large and small. The HCM Conference, now in its 6th year, will showcase presentations of analytics programs in nearly 20 organizations across telecom, retailing, manufacturing, banking, software, food service and logistics. Advances in predictability will touch on productivity, succession planning, turnover and engagement among others.
This conference has always focused on 'how to do it' along with strategic views of leading edge issues. This year we will look also at prescriptive analytics as the next evolutionary step.
Benefits of attending
Learn the differences between descriptive, predictive and prescriptive analytics
See how your peers have overcome resistance to metrics and analytics in their companies
Learn how analytics programs and projects are designed
Hear from companies that have moved their organizations towards an analytic culture
Gain the knowledge needed to build your analytic program at your organization
Who should attend
Anyone who wants to know how to design and deliver human capital analytics in a way that positively affects organizational outcomes. Human resources, finance and IT professionals will find the models and cases practical and very applicable to their needs.
There will be a hands-on short exercise.
Monday, November 12, 1012
Human Capital Analytics Pre-Conference Seminar
Tuesday, November 13, 2012
REGISTRATION AND CONTINENTAL BREAKFAST 8–8:30 AM
A 8:30–9:30 AM
Keynote: Human Capital Analytics: A View From the Top
Cynthia Trudell, Executive Vice President, Human Resources & Chief Human Resources Officer, PepsiCo, Inc.
B 9:30–10:30 AM
The Ultimate Metrics Issue
Michael Echols, Ph.D., Executive Vice President, Bellevue University Human Capital Lab
NETWORKING REFRESHMENT BREAK 10:30–10:45 AM
C 10:45–11:45 AM
Applications of Analytics at Verizon Wireless
Lou Tedrick, Senior Vice President, Workforce Development, Verizon Wireless
D 11:45 AM–12:30 PM
Executive Assessment and Development as Risk Management
Jac Fitz-enz, Chief Executive Officer, Human Capital Source
Jeff Higgins, Chief Executive Officer, Human Capital Management Institute
LUNCHEON 12:30–1:30 PM
E 12:30–1 PM
Walk Me Through That Analysis – A Case Study
Natalie Tarnopolsky, Senior Vice President, Community Banking HR Insights and Analysis, Wells Fargo Bank
NETWORKING REFRESHMENT BREAK 2:30–2:45 PM
F 2:45–3:45 PM
TDRp L&D: the American National Standard: Applying Talent Management Definitions
Carrie Beckstrom, Vice President Learning and Performance, ADP National Account Services and GlobalView
G 3:45–4:45 PM
Strategic Thinking and Marketplace Intelligence Improves Engagement and ROI
Liz Mayo, Director of Compensation & HRIS, Brinker International
Wallace B. Doolin, Chairman, People Report and Black Box Intelligence
H 4:45–5:45 PM
Panel: Human Capital Analytics at Work
Moderator
Patti Phillips, Ph.D., President & Chief Executive Officer, ROI Institute, Inc.
Panelists
Wayne Keegan, Vice President, Human Resources, Ingram Content Group
Brian Kelly, Partner, Mercer
Gene Pease, Co-founder, Capital Analytics
NETWORKING COCKTAIL RECEPTION 5:45–6:30 PM
Wednesday, November 14, 2012
CONTINENTAL BREAKFAST 8–8:30 AM
I 8:30–9:30 AM
Panel: How to Align the Value Created through Human Capital Investment with C-level Strategy
Moderator
Michael Echols, Ph.D., Executive Vice President, Bellevue University's Human Capital Lab
David Kuhl, Senior Vice President, Human Resources, First Data Corporation
John Harris, Workforce Analytics Team Leader, Southern Company
Dan Hilbert, Chief Executive Officer, Orca Eyes
Patric Hale, General Manager, The CEO Show
J 9:30–10:30 AM
How to Enrich Assessment Through Predictive Analytics
Eugene Burke, Chief Science and Analytics Officer, SHL
K 10:30–11:30 AM
Microsoft Human Capital Analytic Case Study: Evaluating D&I Engagement
Colleen M. Daly, Ph.D., M.P.H, Measurement and Evaluation Program Manager, Microsoft Global Diversity and Inclusion
REFRESHMENT BREAK 11:30–11:40 AM
L 11:40 AM–12:40 PM
Safety Truly is No. 1 At Rio Tinto
Hugo Bague, Executive Vice President, Human Resources, Rio Tinto
Bob Farrell, Consultant
Mike Sokol, Leader, HR Planning, Rio Tinto
M 12:40–1 PM
Preview: How to Analyze Social Networking
Jac Fitz-enz, Chief Executive Officer, Human Capital Source
For speaking and sponsorship opportunities, please contact Meg Gottemoeller at meg.gottemoeller@conferenceboard.org.