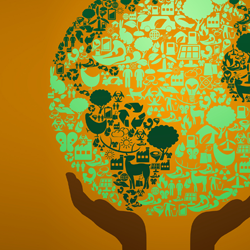 Social Good: Blending Cause and Marketing to Fuel Business Growth
09 November, 2012
The Conference Board Conference Center
New York, NY
09 November, 2012 — Workshop I: Social Good Driving Brand Growth Strategies
(Details are being shown below)

09 November, 2012
Note to all our registrants:
We look forward to welcoming you to the Social Good: Blending Cause and Marketing to Fuel Business Growth Seminar on November 9, 2012 in New York. The Conference Board Conference Center has not been affected by the hurricane. The airports and mass transit are opening and will return to normal service over the next few days. We expect a valuable experience for everyone.
See you then.
Sincerlely,
Mary Beth Reidy
Executive Director, Member Engagement – High Performing Organizations
marybeth.reidy@conference-board.org
#tcbsocial
Social responsibility, cause-related marketing and purpose-driven brands are all commonly used buzzwords in today's business environment. Most corporations have some level of corporate social responsibility. But beyond ticking the CSR box, CMOs and other C-suite level executives are increasingly looking for the right balance between "giving back" and growing their business, and how the two can work in tandem most effectively.
This conference will provide a bird's eye view into case studies that demonstrate best practice. It will provide practical content that can serve as a road map for executives searching for the right blend of cause and marketing to grow revenue.
Benefits of attending
Learn how traditional companies are following their ideals to become better corporate citizens while at the same time fueling growth
Explore the thinking behind newer companies and how their founders leverage their visions into successful businesses
Define brand ideals and purpose in order to unlock future brand potential
Who should attend
Marketers and other executives who are looking to instill a greater sense of purpose into their brands to engender great brand engagement and drive business results.
Friday, November 9, 2012
REGISTRATION AND CONTINENTAL BREAKFAST 8–8:45 AM
WELCOME AND INTRODUCTION 8:45-9AM
MaryLee Sachs, Conference Program Director, The Conference Board
A 9–10 AM
Opening Keynote: Grow–How Ideals Power Growth and Profit at the World's Greatest Companies
Oscar Yuan, Brand Strategist, Millward Brown Optimor
NETWORKING REFRESHMENT BREAK 10–10:15 AM
B 10:15–11:15 AM
Purposeful Brands and Artisanal Manufacturing
Monica Nassif, Founder, Sophia Graydon, a new luxury loungewear line created and manufactured in the U.S., and former Founder and CEO, Mrs. Meyer's Clean Day and Caldrea
C 11:15–12:15 PM
Power of the People: General Mills' Box Tops for Education
Helen Kurtz, Marketing Director, Marketing Excellence, General Mills
D 12:15–1:30 PM
Luncheon Session
E 1:30–2:30 PM
Grassroots Groupon: Activating Citizenship and Fostering Neighborhood Advancement through the World's Commerce Operating System
Patty Huber, Head, Groupon Grassroots
F 2:30–3:30 PM
Project CAN DO–A "Farm to Table" Content Strategy
Mara Sovey, President, John Deere Foundation, Deere & Company
NETWORKING REFRESHMENT BREAK 3:30–3:45 PM
G 3:45–4:45 PM
Kraft Mac & Cheese–The Ted Williams Fight for Hunger Campaign
Chris Miles, Senior Director, Marketing Communications, Kraft Foods
H 4:45–5:45 PM
Sustainable Innovation: Levi's
Wendy-Lynn Brown, Senior Marketing Manager, Levi's® Brand, Levi Strauss
For speaking and sponsorship opportunities, please contact Mary Beth Reidy at marybeth.reidy@conferenceboard.org.