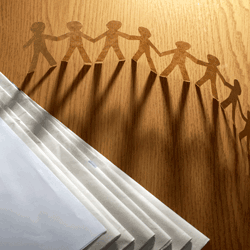 Shared Services Conference
Harnessing Capabilities for Value Creation, Growth and Competitive Advantage
14 - 15 November, 2012
InterContinental Chicago Magnificent Mile
Chicago, IL
14 - 15 November, 2012 — Shared Services Conference
(Click to display details below)

13 November, 2012 — Pre-Conference Seminar: Shared Services Excellence through People, Culture and Efficiency
(Details are being shown below)

13 November, 2012
REGISTRATION AND CONTINENTAL BREAKFAST 8–9 AM
SEMINAR 9 AM–5 PM INCLUDES LUNCH AND NETWORKING BREAKS
WORKSHOP A 9 AM–NOON
Embracing Change and Fueling Employee Engagement to Drive Superior Business Results
Change is a fundamental function of successful future operations and can be viewed as the underappreciated necessity of shared services. Regardless of where your organization may be in the maturity spectrum of shared services, change is a constant, and the ability to manage change as part of your day-to-day operations is crucial to ensure the cultural transformation needed for execution and growth. Furthermore, ensuring the right people are in place at the right time is a prerequisite for driving the initiatives and realizing the full value opportunities. During this workshop, we will demystify change management and employee engagement techniques by exploring the practical applications, tools, and latest practices. Included in the discussion:
Enable on-going change for sustainable support and business results
Manage cultural changes while keeping employees engaged/motivated
"What's in it for me?" — Mastering ongoing communication that is relevant and resonates with stakeholders and employees
Michelle Noe, Organizational Development Manager, W.W. Grainger
LUNCHEON NOON–1 PM
WORKSHOP B 1–5 PM
Automation, Elimination and the Resulting Process Improvement
In order to stay competitive in a global economy companies are looking to the SSO to drive greater productivity, improved performance, lower costs and find new avenues for value such as innovation. Unfortunately, some of the intended value can get lost when the SSO is spending precious time on functions/processes that are not critical or redundant and unnecessary. To address this challenge, the workshop will help you to take a deep analysis into the work done within the SSO to be able to determine what activities may be wasteful or not at all necessary and remove the non-value added activities. The workshop facilitators will make you take a critical look internally to help you answer the following questions:
Can I eliminate it? What would be the effect?
Is there a way to automate the process?
With the processes that are left, how can we work to continuously improve them and add greater value to the business?
Please join us for a focused, communal, problem-solving experience and benchmark with fellow attendees on how to reduce waste and increase efficiency.
Daniel Melchior, Senior Director, Shared Services, Best Buy
Adam Pressman, Principal, A.T. Kearney, Inc.
Alyson Potenza, Principal, A.T. Kearney, Inc.
For speaking and sponsorship opportunities, please contact Mary Beth Reidy at marybeth.reidy@conferenceboard.org.