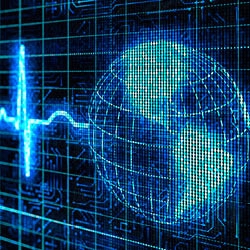 Employee Health Care Conference
Reshaping the Health Care Experience: What's Next. What's Now.
21 - 22 March, 2013
Marriott Marquis
New York, NY
21 - 22 March, 2013 — Employee Health Care Conference


Pre-Conference Workshops:

Get and Use the Right Health and Productivity Data to Measure the Value in Improving Employee Health
March 20, 2013



REGISTRATION 12:30–1 PM

WORKSHOP 1–5 PM

With employers awash in data on workforce health, many are facing a dilemma how to identify the data critical to understanding how their health related programs are faring and where are the best opportunities to invest to improve workforce health and impact business results.

Collecting the right data will be critical to deciding to "stay in" the health care system and maximize the value of their investments in workforce health or they exit the system and separate the furnishing of medical care from the health outcomes that drive business impacts.

This pre-conference workshop will present pragmatic strategies for employers to access and use health and productivity data for employers to make the business case for making investments in workforce health. Presenters will provide real-world examples and solutions for employers on how to deal effectively with internal partners and manage vendor relationships.

Dr. Wayne Burton, Corporate Medical Director, American Express
Thomas Parry, Ph.D., President, Integrated Benefits Institute
John Riedel, Principal, Riedel and Associates
Heather Sell, PharmD., Director, Medical Outcomes Specialist, Pfizer Integrated Health

Space is limited.