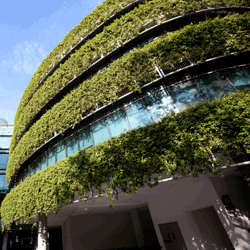 Citizenship and Sustainability Conference
The Management Challenge of Ethics, Citizenship, and Sustainability: A New Business Model
20 - 21 June, 2012
The Fairfax at Embassy Row
Washington D.C.
20 - 21 June, 2012 — Citizenship and Sustainability Conference
(Click to display details below)

19 June, 2012 — Pre-Conference Seminar: Sustainability Reporting: Transparency and Risk
(Details are being shown below)

19 June, 2012
Increasing pressure from civil society for more and more information increases the risks and challenges of reporting. The seminar is devoted to looking at the value of reporting, getting started on the process and evaluating effectiveness; we will look at integrated reporting which is becoming more popular and analyze the trends which will affect reporting in the next few years.
Tuesday, June 19, 2012
REGISTRATION AND CONTINENTAL BREAKFAST 8–8:45 AM
WELCOME AND INTRODUCTION 8:45–9 AM
A 9–10 AM
Implementing Sustainability-From the Boardroom to the Plant Floor
Don Adams, Vice President Sustainability, Keystone Foods
B 10–11 AM
Getting Started with Sustainability Reporting: Case Studies
Moderator
Erica Isaacson, CSR Lead, Edelman
Panelists
Kip Cleverley, Director Global Sustainability, International Flavors & Fragrances
Robert Draeger, Director EHSS Strategies and Outreach, Environment Health Safety and Sustainability, Bristol Myers Squibb
Catherine McGlown, CSR Consultant, Humana
NETWORKING REFRESHMENT BREAK 11–11:15 AM
C 11:15 AM–12:30 PM
Measuring Sustainability: Best Practices
Moderator
Susan Graff, President, ERS Global
Panelists
Chip Aiken, Senior Vice President, Buckeye Technologies
Terry Stinson, Development Director and President, The Americas Mandarin Oriental Hotel Group
Andrew Mastrandonas, President and Co-Founder, World Makers, Inc
NETWORKING LUNCHEON 12:30–1:30 PM
D 1:30–3 PM
Integrated Reporting: Internal and External Risks and Opportunities
Moderator
Barb Brown, Chief Executive Officer, Brown Flynn
Panelists
David Kiser, Vice President, Environment Health and Safety, IP
Douglas Kangos, Partner, PwC
Ron Nielsen, General Manager, Global Sustainability, Cliffs Natural Resources
Joe Wolfsberger, Vice President, Environment Health and Safety, Ingersoll Rand
Laurie Zelnio, Director, Environment, Safety, Standards, & Energy, Deere and Company
E 3–4:15 PM
Making the Grade: The Power of an Education Strategy
Moderator
Scott Kinney, Senior Vice President, Global Professional Development, Policy and Education Outreach, Discovery Communications, Inc.
Panelists
Jennifer Harper-Taylor, President, Siemens Foundation
Lisa Gable, President, Healthy Weight Commitment Foundation
Bill Hite, Superintendent, Prince George's County Schools, Maryland
F 4:15–5 PM
Smart Green Leadership: Case Studies in Sustainability Strategic Planning
Jonathan M. Estes, Sustainability and Analytics, Facilities Solutions Group, LLC
ADJOURNMENT 5 PM
To learn more about the conference and post-conference events, click on the links below.