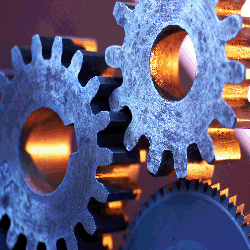 Supplier Relationship Management Conference
Cultivating Partnerships for Improved Performance, Value and Growth Opportunities
10 - 11 May, 2012
InterContinental Chicago
Chicago, IL
10 - 11 May, 2012 — Supplier Relationship Management Conference
(Details are being shown below)

10 - 11 May, 2012
#tcbsrm
To learn more about the pre-conference workshop on May 9, 2012, click here.
Suppliers are a source of knowledge, expertise and assets that can be leveraged to gain competitive advantage when the proper relationship is put into place. If your success can be directly tied to your suppliers, shouldn't you look to invest in those relationships? Through Supplier Relationship Management (SRM) you will have the platform to realize the true benefits of collaboration in a structured and measured way and be able to have access to resources or knowledge that you would not by operating independently. SRM is particularly important in a challenged global economy when there is a critical need to reduce costs, enhance productivity, spur innovation, maintain quality and realize growth opportunities with limited resources. When managed effectively relationships nurtured and strategically enhanced through SRM during turbulent times will set the foundation for real value and growth opportunities in the recovery.
Regardless of where your organization may be in the maturity spectrum of SRM this conference is uniquely designed to address the needs of senior executives looking to improve new or enhanced SRM programs and ensure their relationships are more strategic to create step changing value creations through collaboration. During the Conference leading practitioners from a diverse group of companies and industries will be able to share the best practices and lessons learned from their journey to realize the true benefits of SRM. Benefits of attending the Conference are:
Build and foster relationships that are based on openness, trust and the establishment of long-term mutually beneficial engagements
Effective ways of integrating SRM strategies with the overall business goals of the organization
Learn ways to quantify and communicate value of SRM for continued support of your initiatives
Explore ways to develop an effective end-to-end collaborative innovation process to harness ideas, build trust, and evaluate success/areas of improvements
Exchange practical ideas and lessons learned with peers in a relaxed environment during the featured Roundtable Session
Who should attend
The Conference is intended senior executives in supply chain, sourcing, procurement, finance, strategy, and operations to network, brainstorm issues and exchange experiences and advice on how to best manage supplier relationships.
Thursday, May 10, 2012
REGISTRATION AND CONTINENTAL BREAKFAST 8–9 AM
WELCOME AND OPENING REMARKS 9–9:15 AM
A 9:15–10:15 AM
SRM — An Evolving Discipline with Revolutionary Potential
Jonathan Hughes, Partner, Sourcing & Supplier Management Practice Leader, Vantage Partners
NETWORKING AND REFRESHMENT BREAK 10:15–10:30 AM
B 10:30–11:30 AM
Defining and Maximizing SRM from the Supplier Point of View
Moderator
Rick Blasgen, President and Chief Executive Officer, Council of Supply Chain Management Professionals (CSCMP)
Panelists
R. Kirk Weidner, Vice President, Cargill
John A. Caltagirone, Vice President, Supply Chain Strategy, NTT DATA, Inc.
Bill Seliger, CPIM, CSCP, Director of Manufacturing Operations & Integration, RR Donnelley Logistics Services
C 11:30 AM–12:20 PM
Securing Continued Executive Sponsorship and Linkages to the Overall Business Goals of the Organization
Cathy Kutch, Director, Supplier Relations and Diversity, The Kellogg Company
LUNCHEON 12:20–1:20 PM
D 1:20–2:30 PM
Peer to Peer Learning Experience-Extended Roundtable Session
NETWORKING AND REFRESHMENT BREAK 2:30–2:45 PM
E 2:45–3:35 PM
Performance Metrics and Measuring Value Derived from SRM
Marie A. Miller, Program Manager, Global Pharmaceutical Operations, Strategic Supplier Management, Abbott
F 3:35–4:25 PM
Accelerating Collaboration to the Next Level with Inter-Supplier Collaboration
David Cummins, Senior Supplier Manager, Enterprise Categories & Suppliers, Shell
G 4:25–5:15 PM
Supplier Innovation Summits: A Vehicle for Innovating and Driving Business Growth
Teresa Krug, Manager, Open Innovation, MeadWestvaco Corporation
Erik Rupinski, Senior Manager, Supply Chain, MeadWestvaco Corporation
NETWORKING COCKTAIL RECEPTION 5:15–6:15 PM
Friday, May 11, 2012
CONTINENTAL BREAKFAST 8–8:30 AM
H 8:30–9:20 AM
Being a Better Customer — Taking Responsibility and Benefiting from the Relationship You Desire
John J. Turanin, Vice President and General Manager, Zogenix Technologies, Zogenix, Inc.
I 9:20–10:10 AM
Using SRM to Leverage Your Suppliers' Power
Brian Lorig, Senior Director of Materials, KLA-Tencor Corporation
NETWORKING AND REFRESHMENT BREAK 10:10–10:25 AM
J 10:25–11:10 AM
360o Risk Management and Mitigation: Collaboratively Prioritize, Measure, and Communicate Risk
James B. Steele, Program Director, Supply Chain Risk Management, Cisco Systems, Inc.
K 11:10 AM–12:10 PM
Closing Panel: Driving Innovation through Trusting and Collaborative Relationships
Moderator
Jonathan Hughes, Partner, Sourcing & Supplier Management Practice Leader, Vantage Partners
Panelists
Tom Barsch, Senior Director, Global Commodities, Global Sourcing Organization, Applied Materials
David Cummins, Senior Supplier Manager, Enterprise Categories & Suppliers, Shell
For speaking and sponsorship opportunities, please contact Mary Beth Reidy at marybeth.reidy@conferenceboard.org.