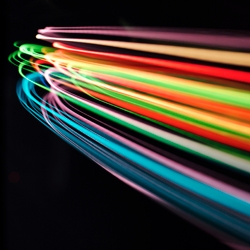 Diversity in Higher Education & the Workplace Conference
Climate, Culture & Connections: Interweaving Strategies For Sustainable Inclusion
18 - 19 April, 2012
The Bishop Desmond Tutu Conference Center
New York, NY
18 - 19 April, 2012 — Diversity in Higher Education & the Workplace Conference
(Details are being shown below)

17 April, 2012 — Pre-Conference Seminar: Enabling Sustainability & Strategy
(Click to display details below)

18 - 19 April, 2012


The use of this seal is not an endorsement by the HR Certification Institute of the quality of the program. It means that this program has met the HR Certification Institute's criteria to be pre–approved for recertification credit.
Diversity in Higher Education & the Workplace Conference
#tcbdiversity
This is a time in higher education and the workplace of increasing competing interests, severe economic challenges, shifting and reframing institution's policies, processes, culture, and climate. Additionally, demographic shifts and trends have resulted in a multicultural pool of diverse students, faculty, and talent and will continue. The 3rd annual Diversity & Inclusion in Higher Education and the Workplace will address and examine what it takes to create sustainable pipelines, innovative curriculum, talent management, development, and retention, for the next decade to create transformational institutions and workplace communities of learning and teaching.

Benefits of attending:
Share practices and policies to enable short and long-term outcomes for sustainable inclusion
Benchmark linkages to drive adaptive change management within institutions and external partnerships
Explore inclusive models to maximize results for leading and managing diversity and inclusion
Re-imagine possibilities for ongoing innovation of curriculum, climate, and culture
Understand the impact of the emerging majorities on campuses and in the workplace
Host and collaborative sponsor, Cornell University
Tuesday, April 17, 2012
Enabling Sustainability & Strategy Pre–Conference Seminar
Wednesday, April 18, 2012
REGISTRATION AND CONTINENTAL BREAKFAST 7:45–8:30 AM
WELCOME & INTRODUCTIONS 8:30–8:45 AM
Carole Weinstein, Conference Program Director, The Conference Board
Susanne M. Bruyère, Ph.D., Associate Dean of Outreach, Professor of Disability Studies, Cornell University, ILR School
A 8:45–9:45 AM
Impact on the Campus & the Workplace: The Emerging Majorities
Connie Wong, Managing Director, CSW Associates Inc.
B 9:45–10:45 AM
The Current Landscape of D&I in Higher Education & the Workplace
Moderator
Lisa M. Coleman, Ph.D., Chief Diversity Officer and Special Assistant to the President, Harvard University
Panelists
Benjamin D. Reese, Jr., PsyD, Vice President, Office for Institutional Equity, Duke University
Mary George Opperman, Vice President for Human Resources, Cornell University
Taffye Benson-Clayton Ed.D., Vice Provost for Diversity and Multicultural Affairs, University of North Carolina @ Chapel Hill
Chevalier Cleaves, Vice President, Global Diversity and Inclusion, Boston Scientific Corporation
REFRESHMENT NETWORKING BREAK 10:45–11 AM
CONCURRENT SESSION C1 11 AM–NOON
Building Cultural Capital to Improve Hispanic Student & Employee Attainment
Mariela Dabbah, Author, Latinos in College: Your Guide to Success, Help your Children Succeed in School, How to Get a Job in the U.S., Co-Author, The Latino Advantage in the Workplace, Author, Speaker, Consultant
CONCURRENT SESSION C2 11 AM–NOON
Global Diversity and Inclusion Benchmarks: Standards for Organizations Around the World
Alan Richter, Ph.D., President of QED Consulting and a co-author, Global Diversity & Inclusion Benchmarks: Standards for Organizations Around the World
Martin Davidson, Ph. D., Associate Professor of Leadership and Organizational Behavior at the Darden Graduate School of Business, University of Virginia, and author of The End of Diversity as We Know It: Why Diversity Efforts Fail and How Leveraging Difference Can Succeed
LUNCHEON 12:15-1:15 PM
Best Practices
DIALOGUE SESSION D1 1:15–2:30 PM
Tackling the Final Barrier to Diversity in Corporate America: Why the New White Ceiling Formed and How to Fix It
Susan E. Reed, Investigative Reporter, Columnist and Author, The Diversity Index: The Alarming Truth About Diversity in Corporate America…and What Can be Done About It
DIALOGUE SESSION D2 1:15–2:30 PM
Increasing Faculty Diversity – A Proven Method for Success
Dr. dt ogilvie, Professor of Business Strategy & Urban Entrepreneurship, Rutgers Business School, Management & Global Business Department
Dr. Karen R. Stubaus, Associate Vice President for Academic Affairs Director, Office of Institutional Diversity and Equity
DIALOGUE SESSION E1 2:30–3:45 PM
Strategies and Tools for Enhancing Inclusion and Intercultural Competence
Riikka Salonen, Program Manager of Diversity and Inclusion, Healthcare Human
Resources, Oregon Health & Science University
DIALOGUE SESSION E2 2:30–3:45 PM
Win-Win: Connecting Career Services with the Office of Students with Disabilities
Judy Young, Employment and Disability Institute, ILR School Cornell University
Renee Kirby, M.Ed., Assistant Director, Disability Resources and Services, Temple University
Linn Jorgenson, Ed.D., Director, Office of Disability Services, GMU
Charlotte Strauss, M.Ed., Career Counselor, University Career Services, University Career Services, GMU
Sara Mahoney, WRP Coordinator, Office of Disability and Employment Policy, U.S. Department of Labor
NETWORKING & REFRESHMENT BREAK 3:45–4 PM
DIALOGUE SESSION F1 4–5:15 PM
Building Sustainable Pipeline for Inclusive Leaders
Ken Bouyer, Americas Director of Inclusiveness Recruiting, Ernst & Young
Gioia Pisano, Inclusiveness Recruiting Leader, Ernst & Young
DIALOGUE SESSION F2 4:15–5:15 PM
Resource Groups: A Tool for Inclusive Campus Climates
Frank T. Howell, Director, Corporate Diversity, TIAA-Cref
G 5:15–6 PM
Diversity, Inclusion & Equity: Strategic Organization Change
Evangelina Holvino, Ed.D., President, Chaos Management Ltd.; Affiliate Research
NETWORKING RECEPTION 6 PM
DINNER 6:30 PM
James L. Moore III, Ph.D. Associate Provost, Office of Diversity and Inclusion, The Ohio State University
Thursday, April 19, 2012
6:45–7:30 AM
Optional Yoga Early Rise Session
A Yoga expert will guide you through a mind, body and spiritual connection session.
Linda Smith, Yoga-Meditation Teacher
H 7:45–8:45 AM
Breakfast Session: Talking Circles
INTRODUCTIONS & WELCOME 8:45–9 AM
I 9–10:15 AM
Disability Diversity in the Classroom and Beyond
Felipe Botero, Vice President, Global Operations, MetLife
Von Howze, Vice President, Human Resources, Prudential
Laura M. Francis, Acting Director, National Business & Disability Council (NBDC) / Just One Break, Inc. (JOB) at Abilities!
Kathleen A. Lee, M.S., Business Outreach Specialist, Employment and Disability Institute, ILR School Cornell University
Judy Young, Employment and Disability Institute, ILR School Cornell University
DIALOGUE SESSION J1 10:15–11:30 AM
Leadership Conversations: Developing Managerial Capacity for Inclusive Excellence Through Dialogue
Pearl J. Alexander, Senior Director, HR, Georgia Institute of Technology
Cheryl Cofield, Director of Diversity & Culture, Georgia Institute of Technology
DIALOGUE SESSION J2 10:15–11:30 AM
"Full Spectrum Diversity Talent Management" – A Federal/Military STEM Focused Approach Model
Antonio Farias, Chief Diversity Officer, U.S. Coast Guard Academy
Erroll Brown, Rear Admiral, U.S. Coast Guard (retired)
Carla Grantham, Liaison for Diversity Recruitment Strategies, COMMANDANT (CG-12), U.S. Coast Guard
NETWORKING REFRESHMENT BREAK 11:30–11:45 AM
K 11:45 AM–12:45 PM
The 11th Lens = Integral Identity, A New Multicultural Landscape and New Map for an Interdependent and Interconnected World
Mark A. Williams, Chief Executive Officer, Markus Works, Editor-in-Chief, Williamsidnetwork
12:45–1 PM
Closing Remarks: Lightening Thoughts for Action Planning
Carole Weinstein, Conference Program Director, The Conference Board
Susanne M. Bruyère, Ph.D., Associate Dean of Outreach, Professor of Disability Studies, Cornell University, ILR School