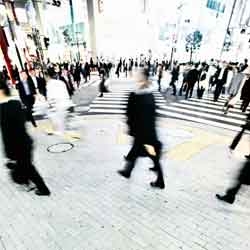 Talent Management Strategies Conference
New Tools and Approaches to Meet Future Talent Needs
09 - 10 February, 2012
Waldorf=Astoria
New York, NY
09 - 10 February, 2012 — Talent Management Strategies Conference
(Click to display details below)

08 February, 2012 — Pre-Conference Seminar: Balancing Risk and Reward: How Talent Managers Can Help Position and Drive a Culture of Innovation
(Details are being shown below)

08 February, 2012
The need to innovate has always been important. However, as companies navigate through the new normal, it's one of today's top business strategies and mandates. The pressure to find innovative solutions that result in competitive differentiation—while balancing risk—is tremendous.
As a result, talent management executives have to alter their thinking and approach to meet these new requirements. We believe your leaders don't have to be highly innovative themselves to create a culture of innovation. In fact, you can train leaders to better set and model ideal conditions for innovation—and be a keeper of the culture that inspires and rewards its teams for developing and implementing breakthrough solutions.
Join us to:
Audit your organization—do your leaders create a culture of innovation?
Learn how to identify innovative leaders—and equip those who are not with the self-insight, knowledge, and tools they can apply to drive innovation.
Understand how your leaders can create a culture of—and instill the discipline of—innovation.
Learn how "design thinking" enables a culture of innovation and experience Human-Centered Design tools and processes that you can leverage in your own work.
Take an opportunity to think about your own corporate challenges and obtain feedback from your peers.
Ellie Hall, Executive Consultant, Development Dimensions International (DDI)
Deb Sinta, Senior Manager Talent Development, Sara Lee Corporation
Audrey Smith, Senior Vice President, Development Dimensions International (DDI)
Nancy J. Veno, HR Director, Talent, Leadership & Organization Development, Dupont
Christopher Johnson, Director, Global Leadership Development, DuPont
Thursday, February 9-10, 2012