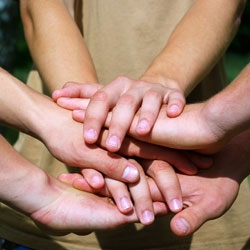 Corporate Community Involvement Conference
Making a Positive Impact
28 - 29 July, 2011
InterContinental San Francisco
San Francisco, CA
28 - 29 July, 2011 — Corporate Community Involvement Conference
(Click to display details below)

27 July, 2011 — Pre-Conference Seminar: Designing and Managing a Corporate Contributions Program
(Details are being shown below)

27 July, 2011
PRE-CONFERENCE SEMINAR* | 10:00am – 5:00pm

Designing and Managing a Corporate Contributions Program
This program is for people new to the field or those who need an overview of the fundamentals. We'll explore strategy, guidelines and the role of philanthropy in a corporation. All participants will receive a corporate contributions handbook. This interactive workshop will include discussions on:
Designing your program
Aligning internal and external stakeholders
Creating strategic partnerships
?Developing systems for measuring success
Understanding legal requirements
Western Union Foundation: Carolyn C. Cavicchio, Director of Stakeholder Engagement
Changing Our World: DeShele D. Dorsey, Senior Managing Director, Corporate Social Engagement
Troutman Sanders, LLP: David F. Golden, Partner
Changing Our World: Lynn Stekas, Senior Consultant
MillerCoors: Alan R. Timothy, Vice President, Community Affairs

*Please note that a separate registration is required for this popular seminar.
Lunch will be provided.
Thursday, July 28-Friday July 29, 2011