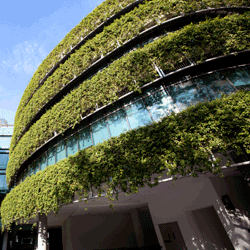 Corporate Citizenship and Sustainability Conference
The Nexus of Business Ethics and Social Responsibility
09 - 10 June, 2011
The Westin Georgetown (formerly, The Westin Grand)
Washington, D.C.
09 - 10 June, 2011 — Corporate Citizenship and Sustainability Conference
(Details are being shown below)

08 June, 2011 — Pre-Conference Seminar: The Integration of Business Ethics and Corporate Citizenship and Sustainability
(Click to display details below)

09 - 10 June, 2011
Introducing Special Pricing for 2011!
Follow us on Twitter: #tcbccs
Benefits of attending
Understand the nexus of corporate social responsibility and global business ethics
Leverage global sustainability programs to boost the bottom line
Learn from an overview of emerging trends and initiatives
Better understand the risks and opportunities for business ethics and compliance
Identify strategies for making programs more robust
Who should attend
Executives in charge of corporate citizenship and community involvement, corporate social responsibility and sustainability, business ethics & compliance, corporate communications, public affairs, public relations, contributions, work/life issues, non-profits, government interests and other professionals responsible for community and business strategies.
Pre-Conference Seminar: Wednesday, June 8, 2011
The Integration of Global Business Ethics and Corporate Citizenship and Sustainability
Thursday, June 9, 2011
REGISTRATION AND CONTINENTAL BREAKFAST 8–8:45 AM
WELCOME AND INTRODUCTION 8:45–9 AM
Tom Davis, Conference Program Director, The Conference Board
A 9–10 AM
Sustainability and Ethics: A Vibrant New Partnership
James R. Weigand, President, DuPont Sustainable Solutions
B 10–11:15 AM
The Nexus of Social Responsibility and Ethical Behavior: Opportunity and Risk
Moderator
Christopher Michaelson, Assistant Professor, Ethics and Business Law
University of St. Thomas, Director, PricewaterhouseCoopers
Panelists
Caterina Conti, Executive Vice President, Chief Administrative Officer and General Counsel, Anvil Knitwear
Jane Madden, Head, Corporate Social Responsibility and Sustainability Practice,
Edelman
Laura Clise, Director, Sustainable Development and Continuous Improvement,
AREVA Inc.
NETWORKING REFRESHMENT BREAK 11:15–11:30 AM
C1 11:30 AM–12:30 PM
Green Returns for Socially Responsible Practices
Moderator
Andrew J. Hoffman, Holcim (U.S.) Professor of Sustainable Enterprise,
University of Michigan
Panelists
Bennett Freeman, Senior Vice President for Social Research and Policy, Calvert Investments
Bryan Corbett, Principal, The Carlyle Group
Andrew Aulisi, Director, Sustainability Affairs-Americas, Credit Suisse
David W. Carroll, Senior Advisor, LaFarge North America Inc.
Matt Arnold, Partner, U.S. Sustainable Business Solutions Advising Panel,
PricewaterhouseCoopers
C2 11:30 AM–12:30 PM
The New Environmentalism in the New Economy
Moderator
Jim Jubelirer, President, Sustainable Futures
Panelists
Chris Canfield, Vice President, Gulf Coast Conservation and Mississippi Flyway,
National Audubon Society
Shannon Schuyler, Corporate Responsibility Leader,PricewaterhouseCoopers
Alison Taylor, Vice President Sustainability-Americas, Siemens Corp.
D 12:30–1:15 pm
How Business Ethics can Drive Global Corporate Sustainability
Kathleen Edmond, Chief Ethics Officer, Best Buy
Mary Capozzi, Senior Director Corporate Responsibility, Best Buy
Judy Tanzer, Vice President, Corporate Social Responsibility, American Express
Richard Goh, Compliance and Ethics Manager, American Express
LUNCHEON 1:15–2:30 PM
E1 2:30–3:45 PM
Ahead of the Learning Curve: Sustainable Manufacturing
Moderator
Mike Italiano, Chief Executive Officer, Capital Markets Partnership
Panelists
Mark D. Oldman, Risk Services – Commercial, Fireman's Fund Insurance Company
Vickie Tillman, Senior Vice President Sustainability, McGraw Hill/Standard & Poor's
Denny Darragh, Chief Executive Officer, Forbo Flooring
E2 2:30–3:45 PM
Leveraging Metrics for Boosting Triple Bottom Line Performance
Moderator
Dr. Lucille Pilling, Professor, New York University
Panelists
John Black, Vice President, Sales, NewLeaf Paper
Michael Gray, Vice President, ESG, Research Business Manager, MSCI, Inc.
Paul Gerrard, Director Corporate Affairs, Chairman Humana's Corporate Social Responsibility Council, Humana, Inc.
Kyle Whitaker, Manager, SustainAbility
Tom Haslett, Principal, Seven Seas Capital, LLC
F 4–5 PM
Sustainability and the U.S. Capitol
Introduction
Paul Pascalis, Director, Global Compliance and Ethics, American Express
Stephen Ayers, Architect of the Capitol
NETWORKING COCKTAIL RECEPTION 5–6 PM
Friday, June 10, 2011
CONTINENTAL BREAKFAST 7:30–8 AM
G 8–8:45 AM
From The Conference Board Director Notes Series: Investing in Corporate Social Responsibility to Enhance Customer Value
John Peloza, Professor of Marketing, Simor Fraser University
H 8:45–9:45 AM
Brand, Reputation, and Sustainability Rankings
Moderator
Barb Brown, Principal and Co-Owner, Brown Flynn
Panelists
Nancy Joy-Poignon, Sustainability Leader, Owens Corning
Hampton Bridwell, President and Chief Executive Officer, BrandLogic Corporation
Kyle Whitaker, Manager, SustainAbility
NETWORKING REFRESHMENT BREAK 9:45-10 AM
I 10–10:45 AM
Driving Environmental Innovation through Employee Engagement
Moderator
Elizabeth Lowry, Senior Knowledge Leader, Environmental Responsibility, LRN
Panelists
Gary Yezbick, Vice President, Innovation and Sustainability, Masco
Cynthia Curtis, Vice President and Chief Sustainability Officer, CA Technologies
J 10:45–11:30 AM
Ethical Behavior that Results in Sustainable and Responsible Practices
Kathleen Edmond, Chief Ethics Officer, Best Buy
K 11:30 AM–12:15 PM
In Search of a Good Corporate Citizen
Frank Geovannello, Compliance & Integrity Manager, Altria Client Services
Denise Swensen, Executive Producer, "In Search of a Good Corporate Citizen", Light On Productions
12:15 PM CONFERENCE CLOSING
David Vidal, Director, Center for Corporate Citizenship & Sustainability, The Conference Board
1 PM
Complimentary Off Site Event
Tour of the new U.S. Capitol Visitors Center
Capitol Hill, Washington, D.C.
Transportation will be provided. Buses will return to the hotel at 3:30 pm.
Requires Advance Registration.
For speaking and sponsorship opportunities, please contact Hannah Sohn at hannah.sohn@conferenceboard.org.