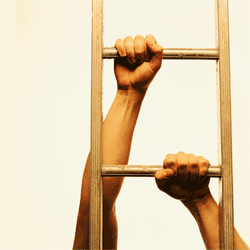 Leadership Development Conference
Decoding the Leadership Essentials for the Next Decade
08 - 09 June, 2011
Coronado Island Marriott Resort
San Diego, CA
08 - 09 June, 2011 — Leadership Development Conference
(Details are being shown below)

07 June, 2011 — Pre-Conference Seminar: Succession Management Seminar
(Click to display details below)

08 - 09 June, 2011
Read about last year's conference.
Follow us on Twitter: #tcbleadership
Rapid change and contextual shifts are causing senior leaders to take a hard look at the leadership talent they will need to carry them to 2020 and beyond. This conference is a "must attend" for any organization re-examining how they need to assess and develop their leaders for the complex challenges ahead.
Learn from a recent Conference Board Council Perspectives report, what the Leadership Essentials are for 2020 and Beyond
Discover how successful organizations differentiate talent critical for future growth; accelerate development through embedded learning, coaching and mentoring; and make development relevant and sticky
Learn how to develop a culture and leaders who can foster innovation, span boundaries and intentionally manage networks to maximize collaboration
Understand how the convergence of social media, cloud computing and the Millennial workforce changes everything about how leaders can leverage speed and complexity for competitive advantage.
Who should attend
This conference is intended for executives charged with leadership development, talent management, human resources, organizational effectiveness, learning and development, succession management and engagement. Line leaders and C-suit executives will also benefit from learning how to identify, develop and coach their future leaders.
Wednesday, June 8, 2011
Registration and Continental Breakfast 7:45–8:30 am
Welcome and Introductions 8:30–8:45 am
Jean McNulty, Program Director, The Conference Board
A 8:45–9:30 am
Mapping Our Way Forward: Decoding the Leadership Essentials for 2020
Jim Bowles, Managing Director, Leadership and Managing Director, Leadership and Management Practice, BTS USA, Inc.
Tom Knighton, Partner, Oliver Wyman Leadership Development
Networking Refreshment Break 9:30–9:45 am
B 9:45–10:45 am
Keynote Presentation: What It Means to Be a 21st Century Leader
Fariborz Ghadar, Ph.D., William A. Schreyer Professor of Global Management, Policies and Planning, Senior Advisor and Distinguished Senior Scholar Center for Strategic and International Affairs, Founding Director Center for Global Business Studies, Smeal School of Business, Pennsylvania State University, Author, Global Tectonics: What Every Business Needs to Know
Networking Refreshment Break 10:45–11 am
C 11 am–Noon
Achieving Strategic Agility: Focus on Collective Leadership
Trina L. Soske, Partner, Oliver Wyman, Leadership Development
Mike Markovits, Former Vice President, Business and Technical Leadership, IBM Corporation
Luncheon Noon–1 pm
D 12:30–1:30 pm
Developing the Frontline to Accelerate Strategy Execution
Tim Blakesly, Managing Director-Leadership & Management Development, BTS USA, Inc.
Alexandra Woolley, Director of Performance and Talent Systems, GlaxoSmithKline
Sarah Leonard, Vice President, Leadership and Organization Development, GlaxoSmithKline
Networking Refreshment Break 1:30–1:45 pm
E1 1:45–2:45 pm
Equipping Our Leaders to Make Effective Talent Decisions
Judy Solecki Ph.D., Director, HR Process Effectiveness and Organization Development, BD (Becton Dickinson and Company)
James McLaren, Managing Director, Northeast Territory, PDI Ninth House
E2 1:45–2:45 pm
2020 on 70/20/10: Clarifying the Focus on Informal Learning
Daisy Wademan Dowling, Head of Leadership Development, Morgan Stanley
E3 1:45–2:45 pm
Experiences that Make Leadership Development Relevant and Sticky
Julie Anding, Senior Director Employee Learning, Harley-Davidson Motor Company
Dennis Baltzley, Ph.D., Executive Director, Duke CE
Networking Refreshment Break 2:45–3 pm
F1 3–3:45 pm
The Future of Leadership: Developing Leadership Behaviors in Gen Y Talent
Catherine Brown, Leadership Development Manager, Google, Inc.
F2 3–3:45 pm
Developing a Segmentation Model as a New Approach to Mobility
Allan H. Church, Ph.D, Vice President, Global Talent Development, PepsiCo, Inc.
F3 3–3:45 pm
Developing Leaders Who Can Foster Innovation
Lisa Cavallaro, Senior Manager, Center for Collaborative Leadership, Cisco Systems, Inc.
Networking Refreshment Break 3:45–4 pm
G 4–5 pm
Learning Agility: The X-Factor in Leadership Development
Moderator
Maryann Billington, Senior Partner, Korn Ferry Leadership and Talent Consulting
Panelists
Heather Barnfield, Vice President, Talent, Performance & Resourcing, AVIVA North America
Adam Ellis, HR Director and Relationship Lead, American Express
Networking Cocktail Reception 5–6 pm
Thursday, June 9, 2011
Registration and Continental Breakfast 7:30–8:30 am
Optional Breakfast Session 7:30–8:30 am
Moderator
Jean McNulty, Conference Program Director, The Conference Board
Panelists
Allan H. Church, Ph.D, Vice President, Global Talent Development, PepsiCo, Inc.
Kristi Plinski, Director, Global Management and Leadership Development, Intel Corporation
Eric Dingler, Director, Chief Learning Officer-Consulting, Deloitte Services LP

Opening Remarks 8:30–8:45 am
Jean McNulty, Conference Program Director, The Conference Board
H 8:45–9:45 am
From Hot Seat to C-Suite—An Integrated Approach for Identifying, Assessing, and Developing Future C-Suite Leaders
Sean Mills, Consultant, Kenexa
Corrine Mason, Ph.D. Leader of Global Talent Assessment, Ingersoll Rand Industrial Technologies
Networking Refreshment Break 8:45–10 am
I1 10–11 am
Boundary Spanning Leadership: Six Key Practices
Chris Ernst, Ph.D., Senior Faculty, Center for Creative Leadership, and Author, Boundary Spanning Leadership
Greg Pryor, Vice President Leadership and Organization Effectiveness, Juniper Networks
I2 10–11 am
"What's Next?" The Convergence of Social Media, Cloud Computing and Millenials
John Bernard, Author, Managing in the Now, Business at the Speed of Need
Networking Refreshment Break 11–11:15 am
J 11:15 am–12:15 pm
Developing the Whole Leader: When Demand Outstrips Capacity
Tony Schwartz, Chief Executive Officer, The Energy Project
Catherine Brown, Leadership Development Manager, Google, Inc.
Closing Remarks 12:15 pm
Jean McNulty, Program Director, The Conference Board
For speaking and sponsorship opportunities, please contact Denise Sinuk at denise.sinuk@conferenceboard.org.
To see the agenda for the 2011 Leadership Development Conference that took place at the Waldorf=Astoria, New York on May 4-5, click here.