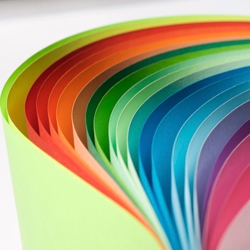 Diversity & Inclusion Training and Development
The Why, What and How
30 November - 01 December, 2010
The Conference Board Conference Center
New York, NY
30 November, 2010 — Workshop I: Assessment, Design, Delivery, Execution and Evaluation
(Details are being shown below)

01 December, 2010 — Workshop II: Next Practice Examples of Diversity & Inclusion Training that Works
(Click to display details below)

30 November, 2010
Benefits of attending
Design, deliver & execute successful diversity training
Measure training outcomes
Apply best practices to customized needs
Who should attend
Anyone involved in diversity will benefit from attending, including: Diversity & Inclusion Practitioners, Human Resources Leaders, Human Resources Officers, Line Managers, Disabilities Experts, Training Specialists, Government Contractors, Policy Experts and Chief Diversity Officers.
Agenda
November 30, 2010
Day One: Assessment, Design, Delivery, Execution and Evaluation
Registration and Continental Breakfast 8:30–9 am
Note: Attendees are encouraged to bring a "live" action project to work on during the two days and apply their learning as they are doing it.
A 9–10 am
The WHY…Managing Inclusively at Diageo – Understanding the Global
Danielle M. Robinson, Ph.D., Human Resources, Director, Diversity & Early Career, Diageo
Traci Lashley, Learning & Development Manager, The Americas, Diageo
B 10–11 am
The What...Siemans Energy Inc - The Diversity Journey
Pratyush Nag, Siemens Energy Inc.
Networking Refreshment Break 11–11:15
C 11:15 am–12:15 pm
The HOW…
Janet Fiore, Chief Executive Officer, The Sierra Group, Inc.
Nicholas C. Burkholder, Founder, Optimum Staffing
Networking Luncheon 12:15–1 pm
D 1–2 pm
The WHEN…A Mandatory Diversity Module for Managers
Cal Jackson, Senior Diversity Practitioner, Cultural Competence & Diversity Systems, Blue Cross Blue Shield of Florida
E 2–3 pm
Implementation: Managing Resistance to Diversity Training
Dr. David M. Hall, Author: Allies At Work
Networking Refreshment Break 3–3:15 pm
F 3:15–4:15 pm
Creating the Critical Support Needed to Make Diversity Training Sustainable
Michael Broom, Chief Executive Officer, Center for Human Systems
G 4:15–5:15 pm
Group Reflections: Ensuring Training Matters
Day Two: Next Practice Examples of Diversity & Inclusion Training that Works: Creative Methodologies and Tools